New Brightline West World-Class HSR Connecting Las Vegas and Los Angeles
Brightline West

and will show America how awesome HSR is! Connecting the cities of Las Vegas and Los Angeles with fast reliable train service will revolutionize travel in the Southwest. This system will link up with the California HSR system currently under construction enabling seamless travel across both states. Everyone will love the convenience, comfort, and ease of traveling by high speed train since delays and hassles have been designed out of the system so you can enjoy the ride in style and comfort.

HSR is easy to use with fast boarding, no security lines, and plenty of room to relax or move around. You can watch a movie, get work done, stretch out, chill, eat a high quality meal, have drinks, or socialize in the bar car. Stations are conveniently located in downtowns with easy access to other local modes of transportation. Powered by clean electricity - including from the state's own solar power, HSR will carry Southwest Americans and visitors into a green, sustainable future.
america's future is taking shape!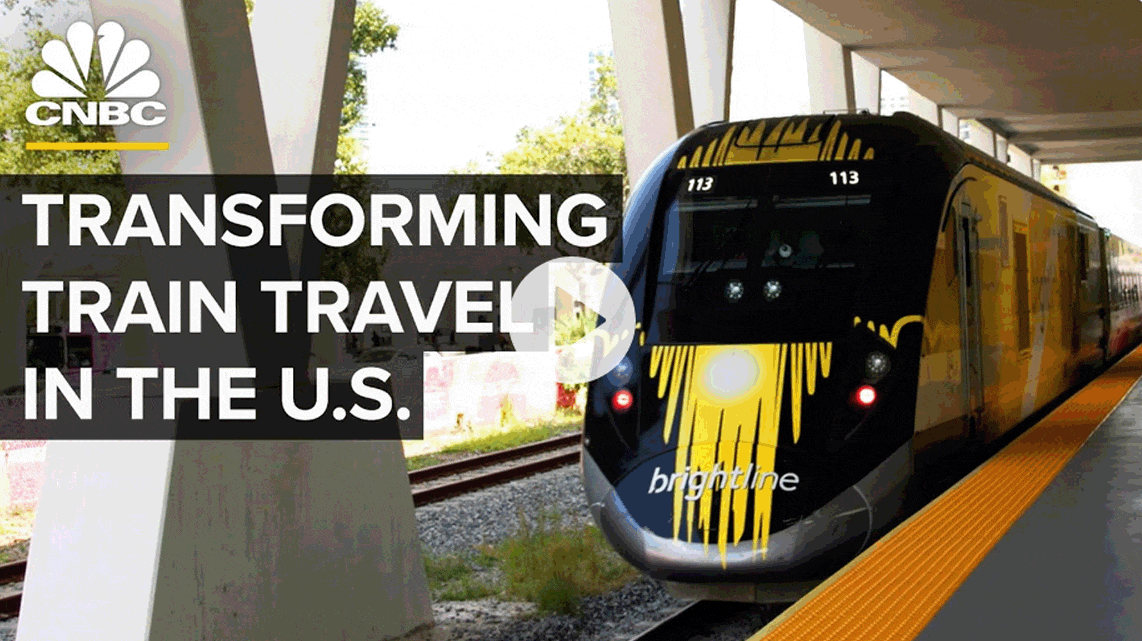 America's largest privately-funded HSR project about to start construction connecting Dallas and Houston.

America's largest state-of-the-art HSR project currently under construction in the Central Valley.

State-of-the-art high speed rail project will connect Las Vegas and Los Angeles, and is about to start construction.

Medium speed, high-quality rail service connecting Florida cities with exceptional customer service.

State-of-the-art proposed HSR connecting Seattle, Portland, and Vancouver, BC, advancing quickly.

Newly proposed HSR connecting SE cities including Atlanta and Charlotte with fast rail service.

Major upgrade to rail line connecting Washington DC, Philadelphia, New York City, and Boston.

Major upgrade to America's busiest rail corridor connecting Washington DC, New York City, and Boston.

Major expansion of New York's Penn Station into the Farley Post Office building across the street.

Massive new rail station that opened in downtown San Francisco bringing together many different rail systems.

Help bring high speed rail to America so everyone can start riding and living clean and green.

Join USHSR today and be part of the future! Help accelerate HSR across the US.